13+1 Ways to score the cheapest airfare ever!
Have you ever wondered how it is possible to look for airfares for a specific destination one day and see the prices for the exact same airfare rise sharply on the next day without any reason whatsoever? Why is that? Do you also know that your current location at the time you do a flight search on your computer plays a vital role in the fare's price? It is true that there are a lot of tricks that you should definitely learn before your next journey. I have gathered here everything you need to know to score EVERY TIME the cheapest airfare in the market!
Delete the history on your search browser
This doesn't apply to all airlines (for the time being) but learning this internet trick is for your own good. Some flight search websites use cookies, so as to "remember" the destinations that you search more often, raising the prices and making you pay through the nose. Do yourself and your wallet a favor and delete the history from your search browser because as it turns out the internet is smarter than we thought.
Do an incognito search on your browser
This is a continuation from the previous tip. If you simply want to avoid being under the watchful eye of the flight search websites, then do your search on a private window, which will not be stored in your browser's history.
See a town for free!
Take advantage of the long waiting hours between your two flights! If the traveling destination you have chosen demands two flights, then why not see a new town for free? The flights that entail long waiting hours in intermediate stops are cheaper, and the more you have to wait the cheaper the airfare will be. Most people believe this is a hassle, but I personally see it as an opportunity! For example, when I was coming home from Finland at Christmas, I had a five hour wait at Munich airport. I took the underground to the main square, I ate my wurst and I strolled around the city which was illuminated for the holidays. I did the same thing when I was coming home from the USA through Madrid.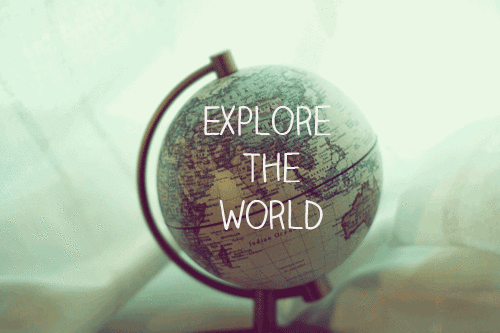 Travel midweek
OK, this is not actually a secret. It is well known fact that most people choose to set off on Thursday or Friday after work and come back on Sunday or Monday. The prices automatically rise on these particular days, so try hard to avoid them. Choose Monday or Tuesday as your departure day and you will see that you will find much cheaper tickets. It is also highly probable that there will not be a lot of passengers on the aircraft so you'll be able to stretch your long legs to the seat next to you!
Don't do a flight search at peak hours
Which are these? But of course at noon when most people go on their lunch break, and in the afternoon after work (from 18.00 to 23.00) . Prefer to do your search either late at night or early in the morning, since it can make a huge difference on the fare's price. Personally, I found this trick by accident, when I realized that the price for the same fare for which I searched in the morning changed when I did my search after midnight.
Avoid searching for flights during the weekend
We have already mentioned the hours within the day when you shouldn't search for the cheapest fare. But we didn't say anything about the days! It is a fact that most people search for tickets during the weekend and thus the prices go through the roof because of internet traffic. So, be smart and do your research midweek, from Monday to Thursday  to avoid the…crowds!
Don't be too choosy when it comes to your destination
And I have to add to this title, that if it is possible, you should not be too choosy regarding the period of your trip. There are plenty of affordable options to less known or famous destinations. Do not snub them. The best way and my favourite method of finding the most affordable of the closest airports to me is Skyscanner. I have already mentioned it when I went on a mini escape in Rome (read the relevant article here). It is the first flight search website on which I will look for a ticket every time I am searching for ideas regarding my next destination.
I am aware of the fact that most of you have very specific leave periods, the most common of which are in August, at Christmas and at Easter. During these particular days the prices go through the roof. But if you pay attention you will notice that after these periods fares' prices plummet. So, choose a less busy period and take advantage of the lower prices.
Use the price alert on skyscanner
Price alert gives you the opportunity to "watch" the flight you are interested in, thus knowing exactly when the fare's price goes up or down. Every time there is a change in the ticket's price you will be alerted via email. If the price falls, make your booking before it goes up again.
Combine different airlines
Things are a bit more difficult for you who want to travel to countries where two or more flights are required. If you belong in this category, then don't just search for one airline because in all probability the airfare will be too expensive. Take your time and study the alternatives and you are bound to find a cheaper combination. Learn for which cities there are direct cheap flights from the location you are and then see if you can fly from this city to your final destination with another airline. Remember to leave at least a 3 hour margin between your flights!
Book two one-way tickets instead of a round-trip
A lot of times we can see that there are airlines with very cheap tickets when we want to go to a country, but when we need to return to our homeland we need to pay a fortune if we choose the same airline! So, book the cheap ticket to go and find another airline with a cheaper return ticket to come back. I have done it innumerous times, especially when it comes to my routine journey between Cyprus and Greece.
Are you planning to go with your friends on a tour of Italy or even a tour of Europe? Then don't book tickets for round-trip FROM and TO the same city. Sometimes it is more affordable to come back from another location. Begin your journey, let's say, from Rome and end up in Milan, where you'll take your return flight, while in the meantime you save money on transportation costs which you would use to return to Rome after the end of your holidays.
Hide or change your location
I had been warned but I couldn't believe it until I saved around 100 euro in a transatlantic flight, only with the help of this tip. If the flight search websites asks for your location then… lie! It is a fact that a lot of times if you change your location and currency, the prices change! Unbelievable? Try some alternatives (always in different private windows!) and see the prices change.
Don't pay for comfortable airplane seats
Which are the most comfortable seats on a plane? Of course the ones at the emergency exit, because they provide more space for the feet. These are the seats for which many airlines, such as RyanAir, charge more. They are blocked in advance and only those willing to pay something extra can use them. But these seats stay unoccupied until the day of the flight! So, when you arrive at the airport for your check in you can ask to the counter (always politely!) if there are any available seats with more space for the legs. If you strike up a conversation with the employee and if you are polite, then in all probability they will give you the seat you want without having to pay extra. Been there done that!
Register in the airlines' newsletters
More specifically, register in the information emails of the airlines that flight from and to airports in your area. In this way you will be the first to learn about any offers, sweepstakes and price reductions for destinations that interest you and you will have time to make your bookings before the offers expire.
Learn how to pack only one carry-on suitcase
This is the most important tip for me. Most airlines charge you for the suitcase and the amount you have to pay for it is sometimes equivalent to the price of the fare! So, learn how to pack only one carry-on suitcase and save money and trouble since you will travel lighter. Between you and me, you already know that you don't use most of the things that you have placed in your big suitcase, and the only reason they stay there is to burden you, your suitcase and your wallet.
Please follow and like us: